Experiment VI -
Out of the Trees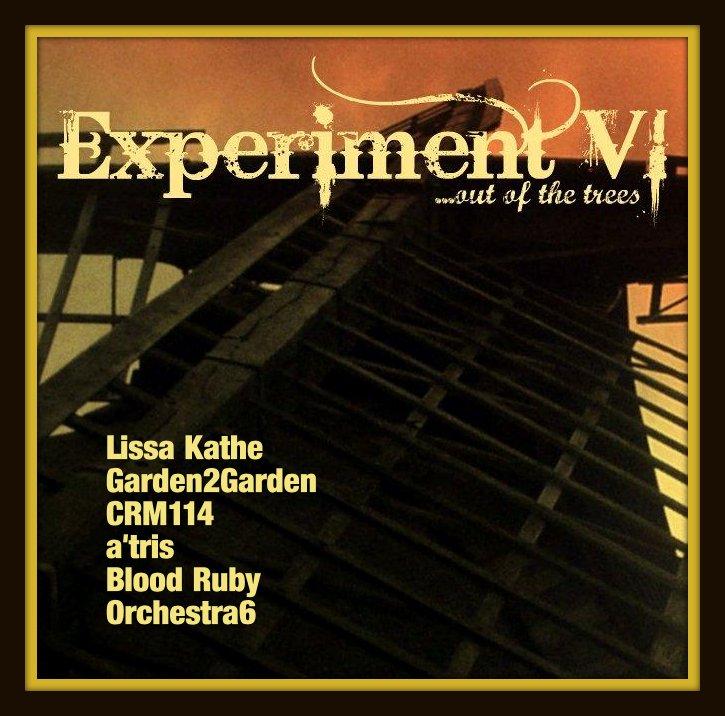 It's always strange how things happen. Listening to 'Out of the Trees' you'd assume that all the artists on-board the project had been mutual friends for years. The similarities and coincidences are way beyond the sublime. The truth of the matter is most of them hadn't even heard of each other when first putting pen to paper, picking up a plectrum, or touching the ivories.
Beauty and creativity come from the Muse and these musicians found it in different parts of the world at different times. Some out in the wilderness of the Shetland Isles snuggling up over a 'wee dram' or maybe the muse was upside-down 'bouncing a Kanga off a bonnet' in Armadale, Austraila. Nah!... That can't be right... 'Can it?' That's way too far of a cry from the fog at 4am in San Francisco or the cafe bars of Sacramento. Maybe it was in the multi-cultural diversity of Wolverhampton UK or Connecticut or even Boston! - You tell me.
Listening you start to see the currents, more than that you start to decode the mix. The parallels and influences are all there. From Kate Bush to Pink Floyd, The Cocteau Twins to Muse and the Alabama3.
But it's more complex than that, 'It's in the morse, it's in the modem dials, the missed calls, the spooling reels of 8mm film, the shortwave radio samples, the art and the lyrics'... The message is clear if you take the time to gain 'a deeper understanding'.
Experiment VI - 'Out of the Trees'
Release Date - 26/07/08